Made by family, with flavours from home
Xi'an Dumpling & Noodle Bar is a small eatery on Sussex St, within a minute's walk to Sydney Chinatown.
Owned by a friendly couple who are from the city of Xi'an (China), the food served is a fond reminder of the cuisine back home.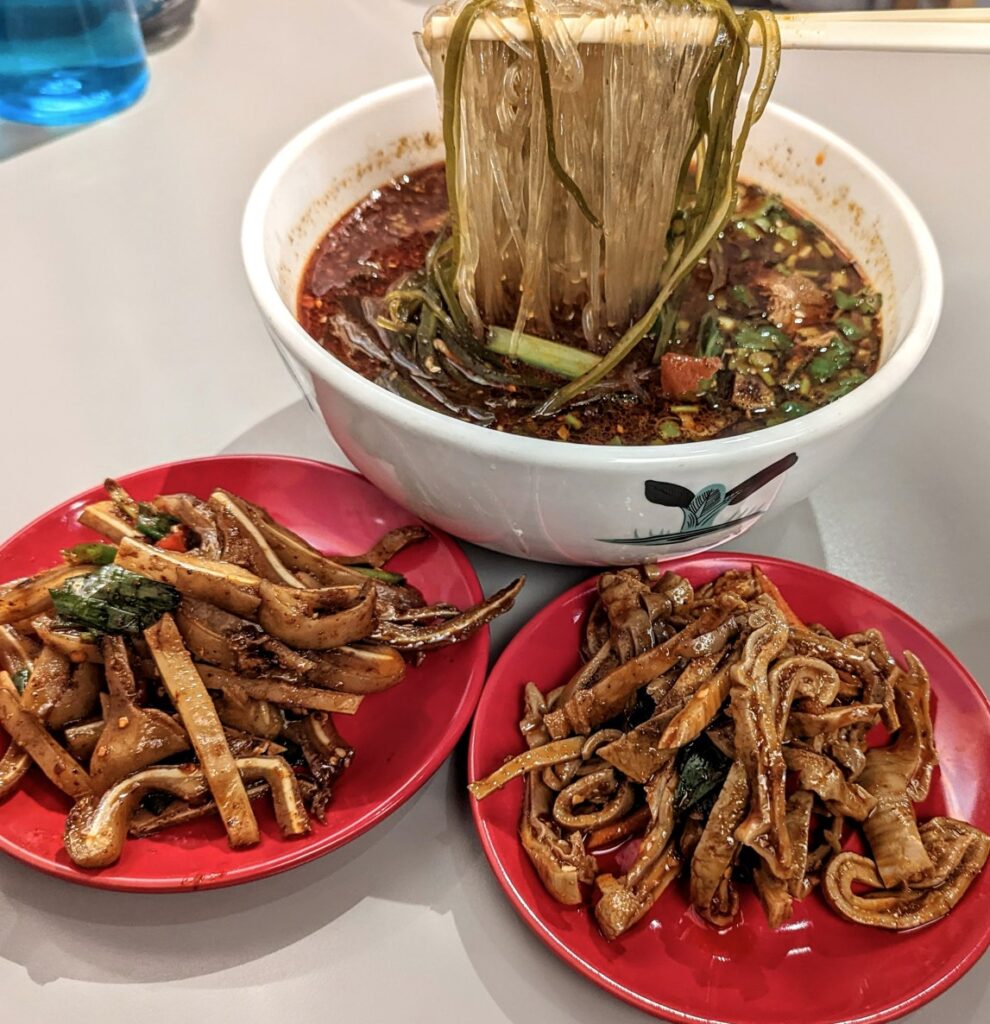 Spicy & Sour Soup Noodles and Pig Ear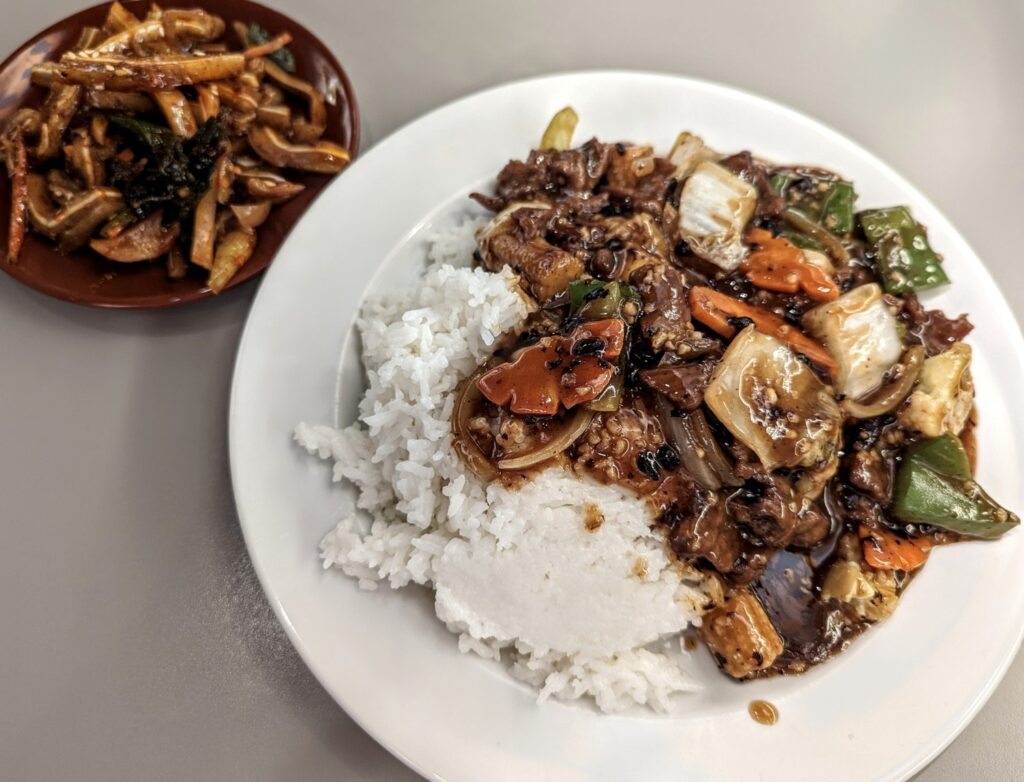 A plate of steaming black bean rice, yum!
Comfortable Chinese restaurant that won't stretch your budget
Food from Xi'an, and the larger province of Shaanxi is known for its fragrantly spicy flavour profile. Tourists in Xi'an's famous Muslim Quarter will remember the slightly unusual Flatbread in Mutton Soup (羊肉泡馍)and juicy Pork Hamburger (肉夹馍).
Xi'an Dumpling and Noodle Bar has a menu that highlights simplicity but simultaneously offers a variety of dishes. Their rice plates are decent in serving size, and plentiful in wok-tossed flavour. The interior is clean, warm and welcoming, with a feeling that this Chinese restaurant is for families and owned by family.
If you are not afraid of spice, we recommend trying the Vermicelli in Hot and Soup Soup, it will kick your tastebuds and also your sweat glands 😉
Click or tap images to see full size
Keen to have a digital partner to grow your business?