Citrus Vinaigrette Oysters
There's something delightful about the way this sleek St Leonards restaurant makes its oysters.
Make a reservation with Sekka Dining, a polished Japanese Izakaya in Sydney's North Shore.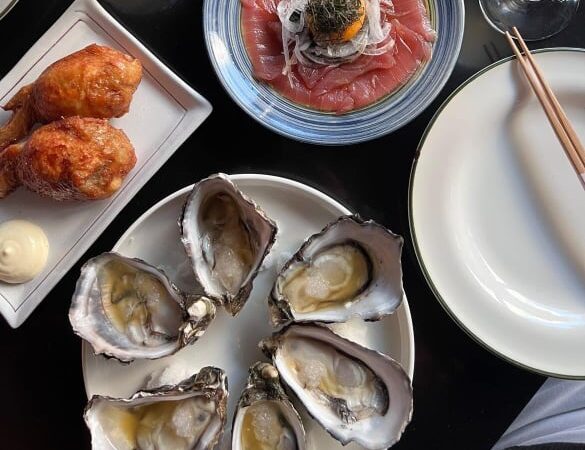 Call (02) 8054 9788 to treat your special one to a bottle of Yarrabank Cuvee Brut Spakling $70.00. Add that extra oomph to the oysters.
Trendy Japanese Izakaya serving ramen, yakitori, and drinks