Tucked away in a corner of The Star Sydney
Away from the more well-known dining establishments in Sydney's premier casino, there is a hidden gem. G&Tea is a lounge with a polished ambience and suave personality. You'll find it at the end of the shopping hallway lined with luxury designer brands such as Versace, Rolex and Kennedy.
At first glance, you may think that this is just an area for people sit down, away from the more frenetic areas of the casino. The bar at the back introduces G&Tea more clearly with its elegant marbled counter and bold coffee machinery. In front of the bar is the seating area, which covers most of the space with plush couches, leather textures and sturdy tables. Let your curiosity walk you in to discover more.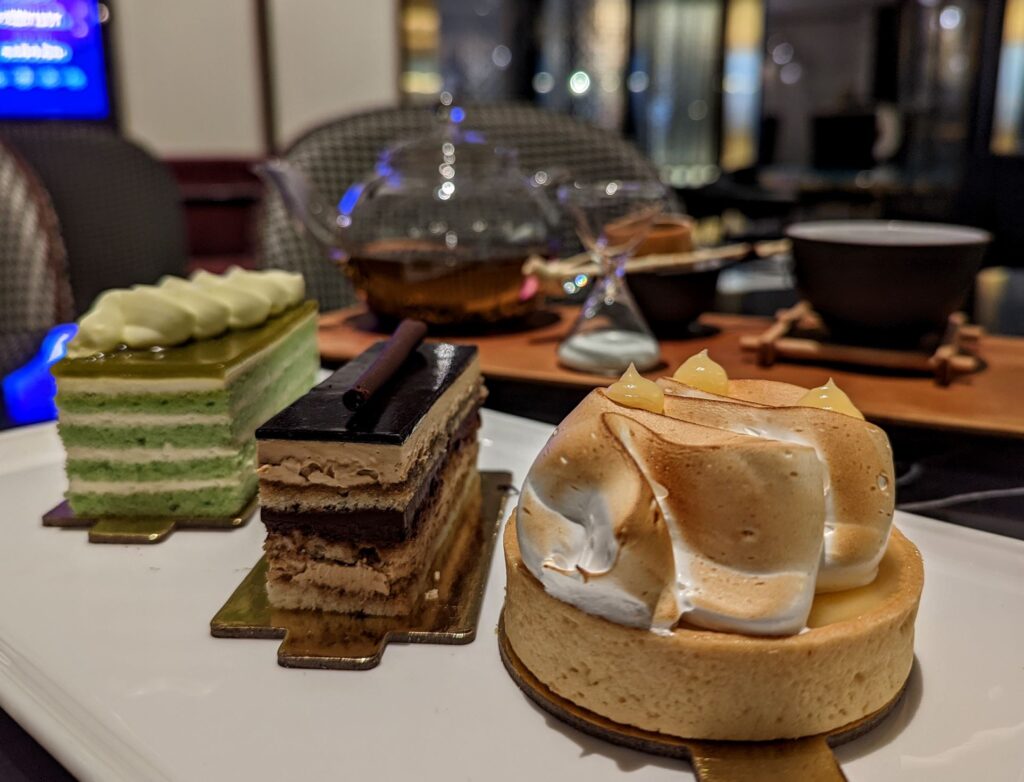 Left to right:
Pandan & Coconut slice, Opera Gateaux, Yuzu Meringue Tart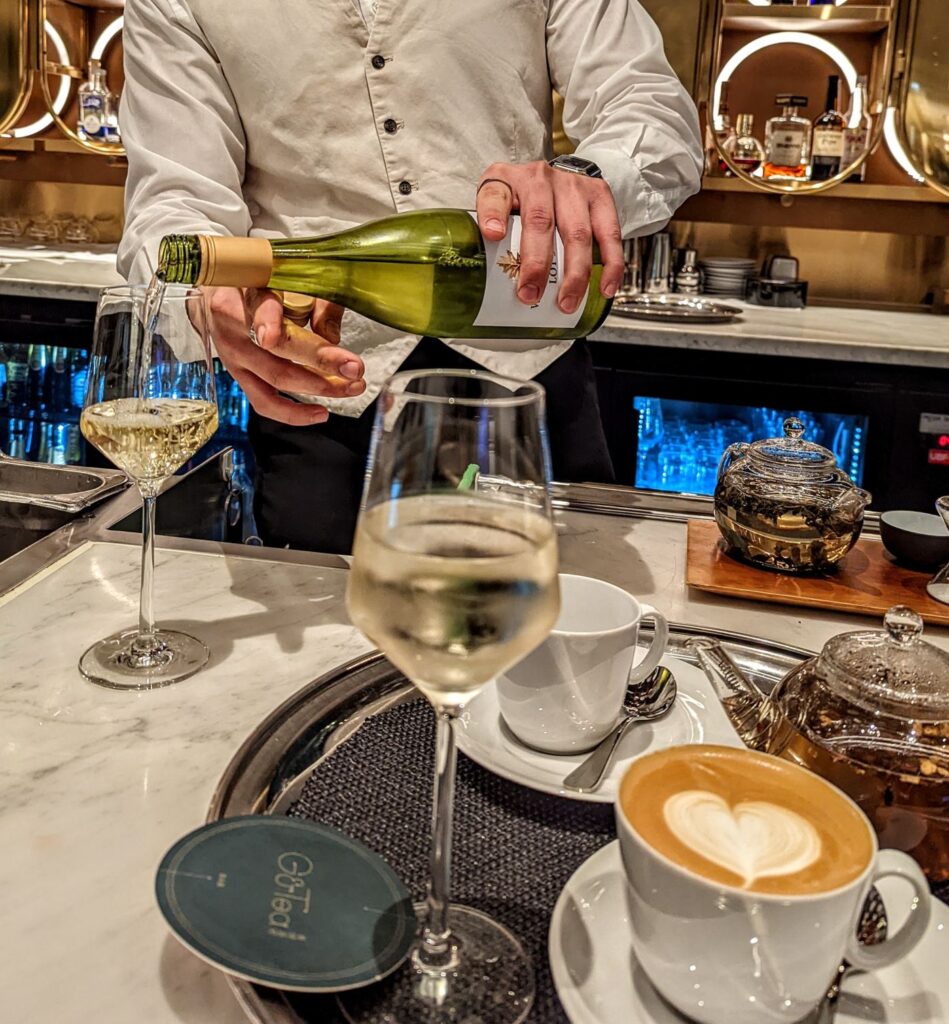 Coffee, tea, or alcohol? Why not all 😉
Teas, cocktails and indulgent cakes
Terrariums are suspended in intriguing transparent orbs throughout the lounge. Together with the recurring colours of gold and aqua, there are photogenic opportunities everywhere. We loved the soft wafting music background adding to a mood of calmness and serenity. While you enjoy sipping their tea specialities, cast your eyes over the unique geometric shapes of the bar wall. The decor is brassy and classy! 
For those interested in alcohol, the drinks menu extensively covers gins, whiskeys, wines, beer and cocktails. Shaken and stirred by G&Tea's stylishly dressed team, guests can sip on their drink while catching up on the provided newspapers. The food selection is concentrated on savoury and sweet flavours. Ribbon sandwiches, cakes, and scones are served in aesthetically-pleasing fashion.
The occasions during which you'd pay this hidden gem a visit are plenty. Treat your partner, catch-up with your friend, chat with your family, or enjoy some relaxing downtime by yourself. We know you deserve it 😉
Enjoy desserts and drinks at G&Tea
Keen to have a digital partner to grow your business?