By the design company trusted by millions around the world
If you are involved in digital media, you may have heard of Canva. It is an easy-to-use software that enables almost anyone to create stand-out images and videos. The feeling of inspiration and creativity sparked when you use Canva is channeled into its recently launched venue in Surry Hills. Led by Lou Hunt, who previously opened the bustling Joseph Hyde in Potts Point, we are excited that Canva Space is open to the public.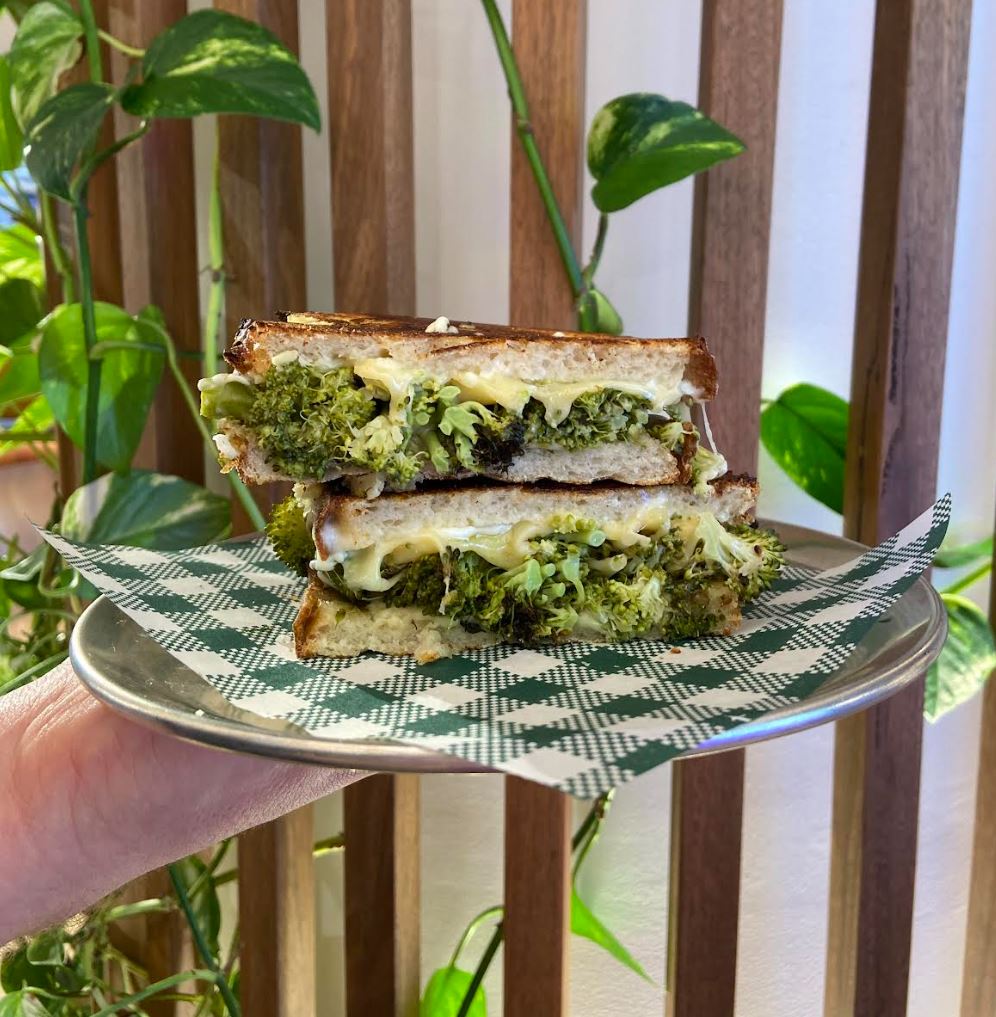 Find healthy and tasty brunch options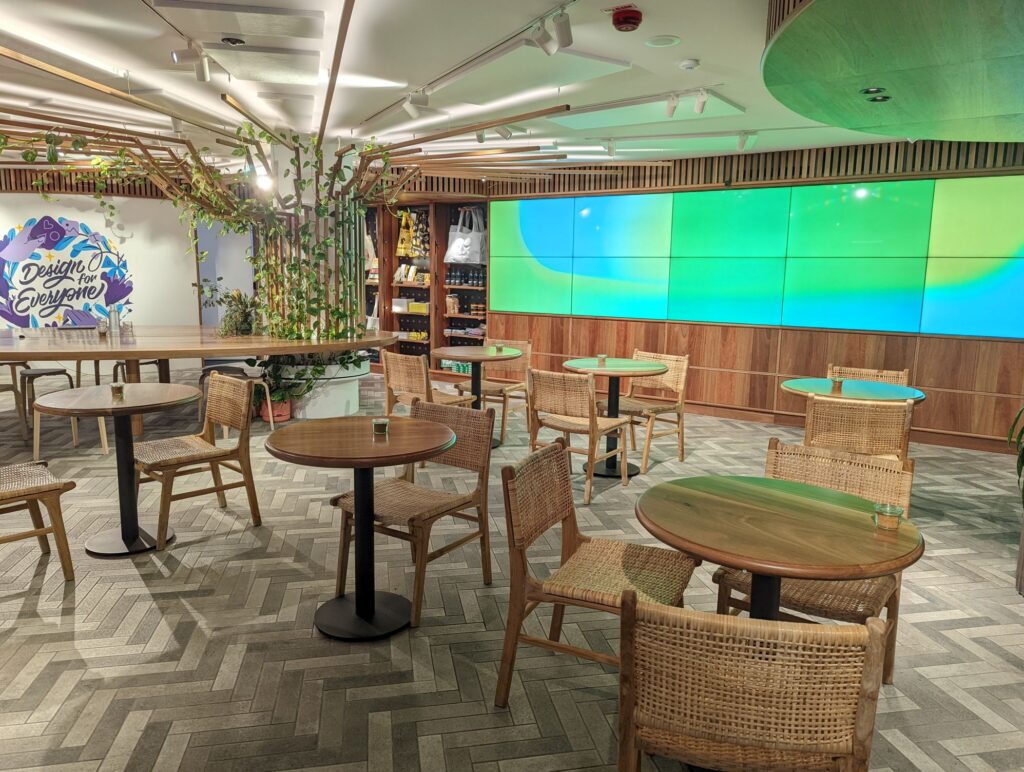 A creative space with plenty of facilities for freelancers and the public
Returning profits to help social enterprises develop their community impact
Affectionately named Canva Space, the technology-driven cafe is located adjacent to the company's headquarters on Kippax St. You're greeted by the calm glow of earth-green neon lights when you enter, with a selection of pastries tempting your appetite in a transparent cabinet. 
If the green neon lights didn't already signify, items on the shelves in Canva Space communicate their purpose to give back to the world. In harmony with Canva's "being a force for good" mission, all proceeds generated by the cafe invest in non-profit and social enterprise organisations. Partnering with groups like Wayside Chapel and OzHarvest, feeding local communities has been a way in which the team strives to make the world a better place.
After 3pm everyday, social enterprises are welcome to use the conferencing and media facilities inside Canva Space free of charge. In addition to the menu of scrumptious sandwiches, pastries and drinks available, the cafe also ethically sources its products. For example, you'll be able to support the Australian refugee community by purchasing Aunty's Ginger Tonic.
Keen to have a digital partner to grow your business?