A humble beginning in Hobart, Tasmania
Folksticks is owned and operated by Percy Chen, a passionate young chef originally from Hebei, China. Trained in the prestigious culinary school Le Cordon Bleu in his earlier years, Percy's gastronomic attention turned to something close to his heart – traditional Chinese cooking.
In the capital city of Hobart, Tasmania Percy sought to introduce the flavours of Chinese street food. The local community was captivated, with their appreciation of Chinese food growing beyond just "fried rice", "beef noodles" and "sweet & sour pork".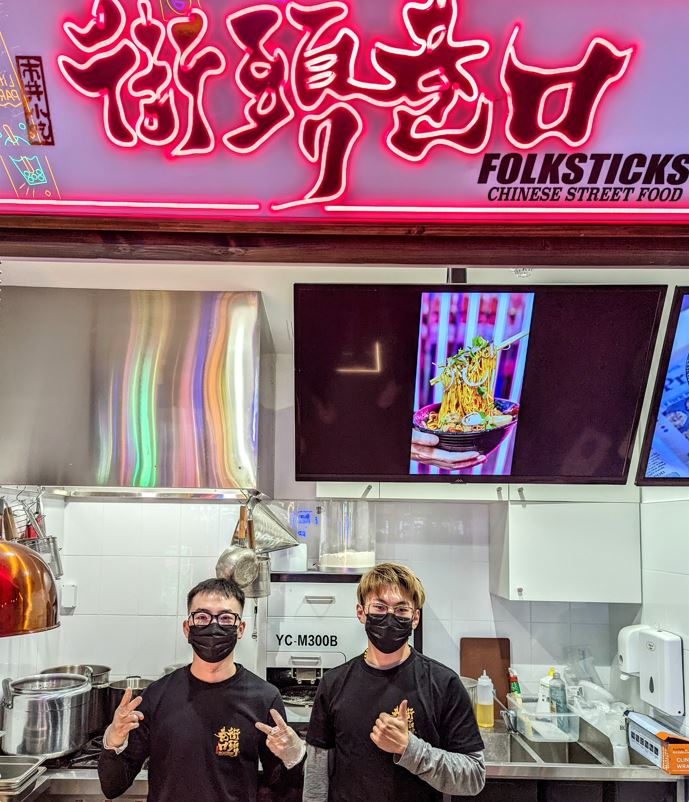 Percy (left) and a Folksticks team member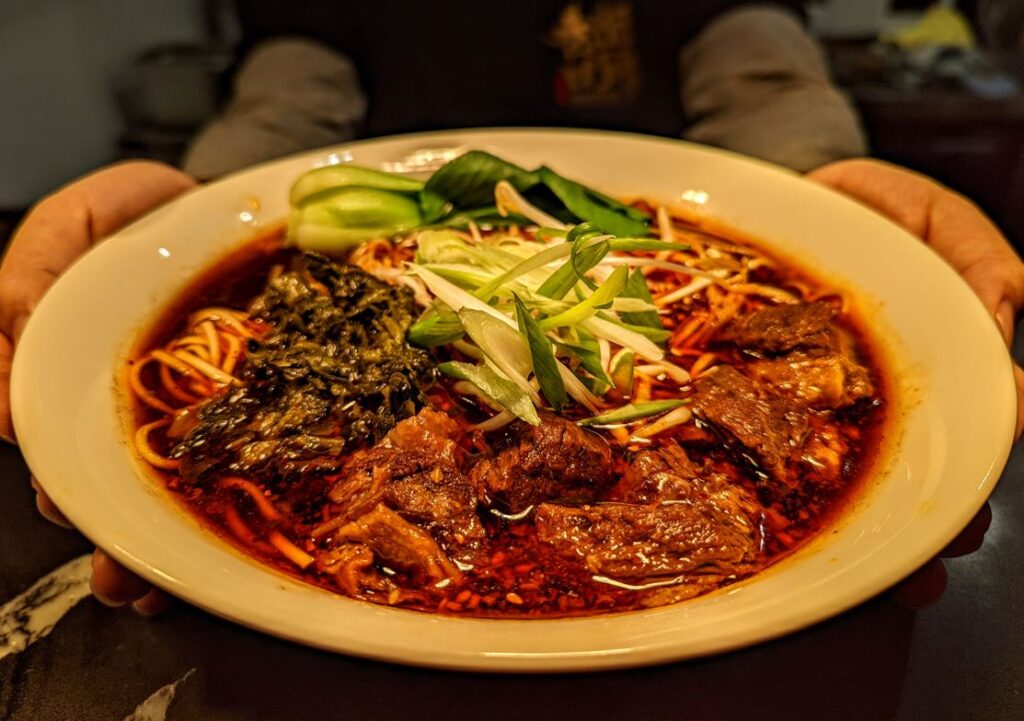 Authentic and tasty Chinese food in Burwood
Retaining authentic flavours of street food in China
Seeing the popularity of his Folksticks restaurant in Tasmania, Percy brought his brand to Sydney. Recently opening in the bustling precinct of Burwood Chinatown, the menu options for lunch and dinner are mouthwatering. 
You can grab generously-filled buns of Pork Belly and Beef Brisket, or you can slurp down a bowl of Spicy Sichuan Pepper Beef Noodle. The Half-Dry Mixed Fat Noodle is a tasty dish consisting of 5-hours braised beef with spring onion, fennel, and Chinese pappardelle. 
The combo menu is where you can really salivate in anticipation for your upcoming dinner plans. For a reasonable price, the Burwood Chinese restaurant offers combindation deals like a Folksticks Fire Noodle together with a meaty stuffed bun and a can of drink.
Our highlight is the soup's deep flavour. In dishes like the Big Piece Noodle, a chunk of Pork Belly floats in a master broth that is a pleasure (especially during winter) to slurp down.
Folksticks is located on the upper floor of Burwood Chinatown. You'll spot them in the family-friendly food court area with comfortable seating and a play area nearby for the kids to enjoy.
Click or tap images to see full size
Keen to have a digital partner to grow your business?