Vibe Hotel Darling Harbour is on Sussex St
There is a quiet part of a street around 3 minutes' walk from Chinatown where you will see the inviting glow of a young hotel in Sydney. Established in 2019, Vibe Hotel Darling Harbour is a trendy destination for tourists, business meetings and local events.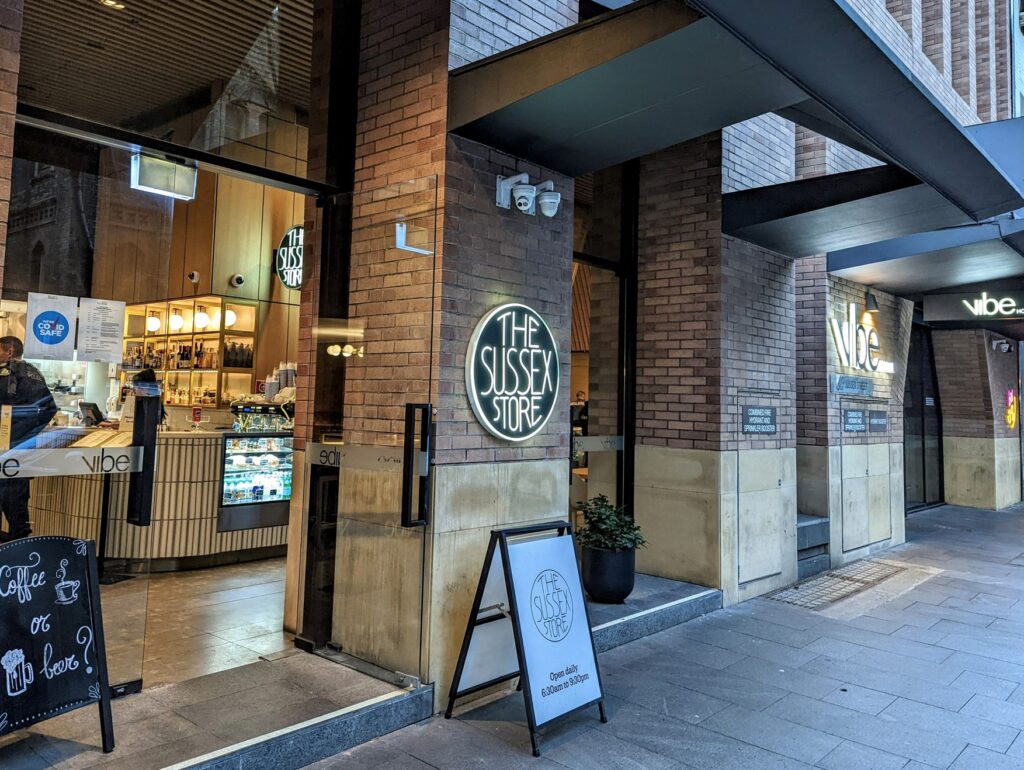 The Sussex Store is the stylish dining space on the ground floor of Vibe Hotel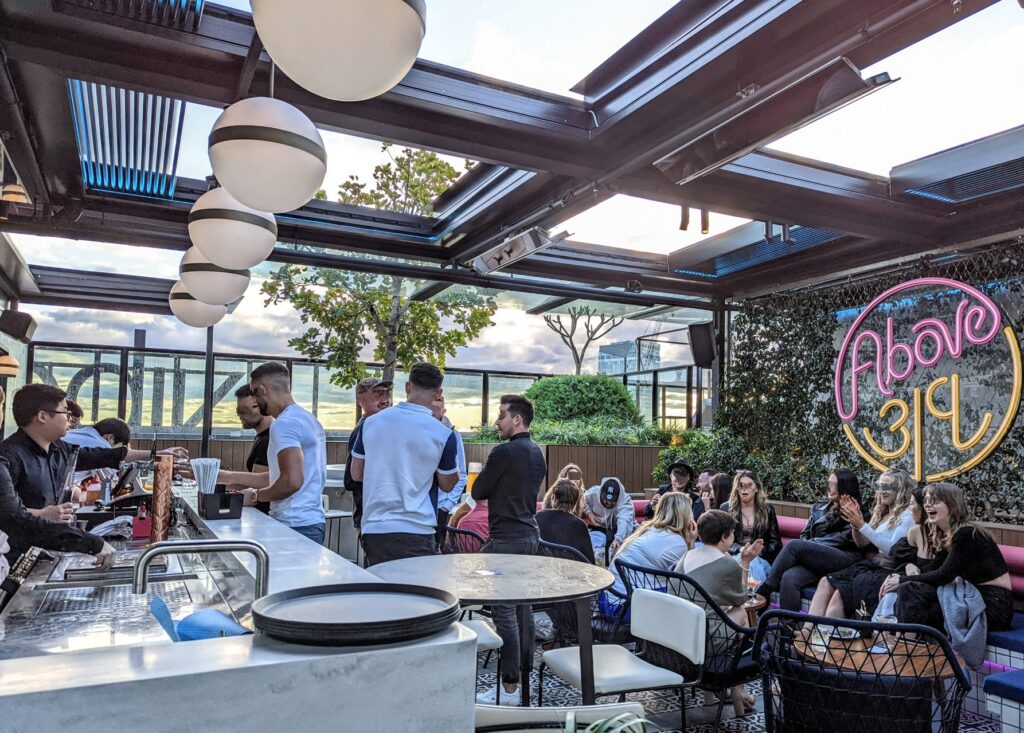 The rooftop bar is cosy, intimate and vibrant
Cocktails, music and conversation at the rooftop bar
For many who live the busy lifestyle of Sydney's central business district, a space for calmness and restoration is a treat. From its doorstep, The Sussex Store invites people in with comfortable seating, elegant interiors and a versatile dining menu.
If you are looking to catch-up on some work, you can order a coffee or tea and plug-in to The Sussex Store's conveniently located power outlets. For a business meeting or intimate date, the chefs serve contemporary dishes with influence from Asian, Italian and Australian cuisine.
From Thursdays to Sundays, press the elevator button to the top floor and you will discover Above 319. This rooftop bar entertains with a young and sophisticated charm. Sit as a pair overlooking nearby Darling Quarter, or chat as a lively group enjoying nibbles and drinks. 

Aloft next to tall buildings and presenting some majestic views, the rooftop bar at Vibe Hotel Darling Harbour is a destination for your next Friday night 😉
Click or tap images to see full size
Keen to have a digital partner to grow your business?