Visit with an extra empty stomach 😉
Myeongdong Korean Restaurant does not hold back with their serving portions. We loved that their famous Spicy Pork Bone Soup literally outgrew the height of the stone pot it was served in. To fully appreciate the flavour and tenderness of the pork rib, we recommend you to roll up your sleeves and use your hands. Don't be afraid to gnaw at the bone too, you will be rewarded with bountiful taste.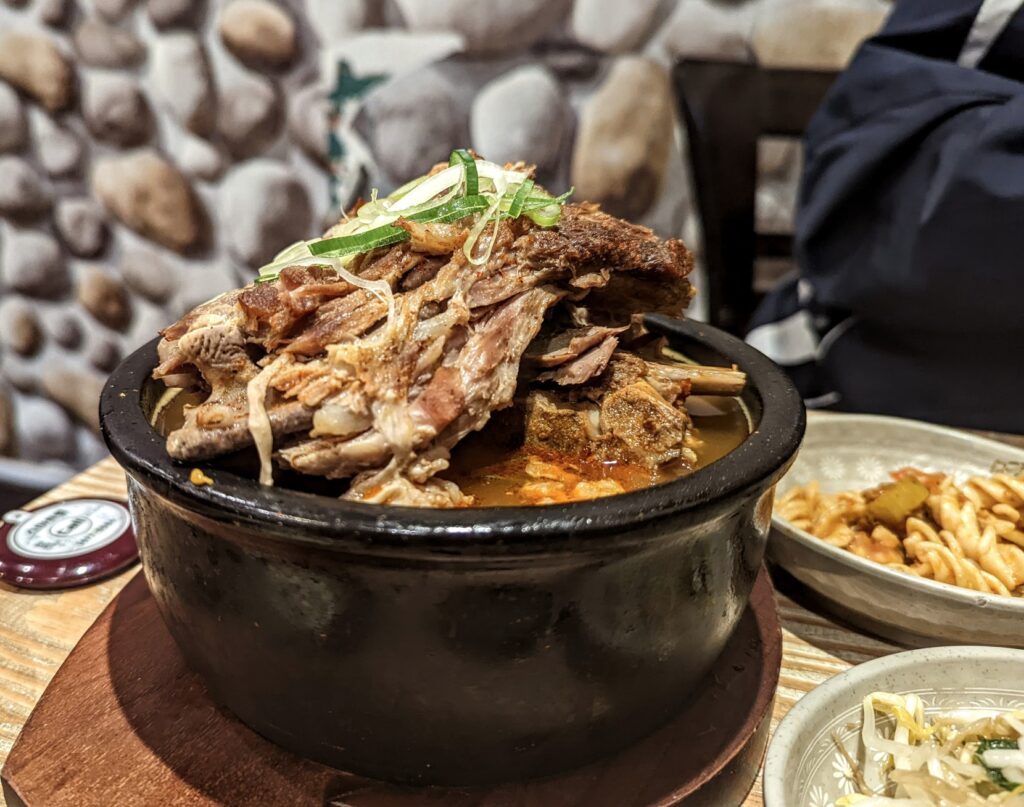 Generous serving size in their soup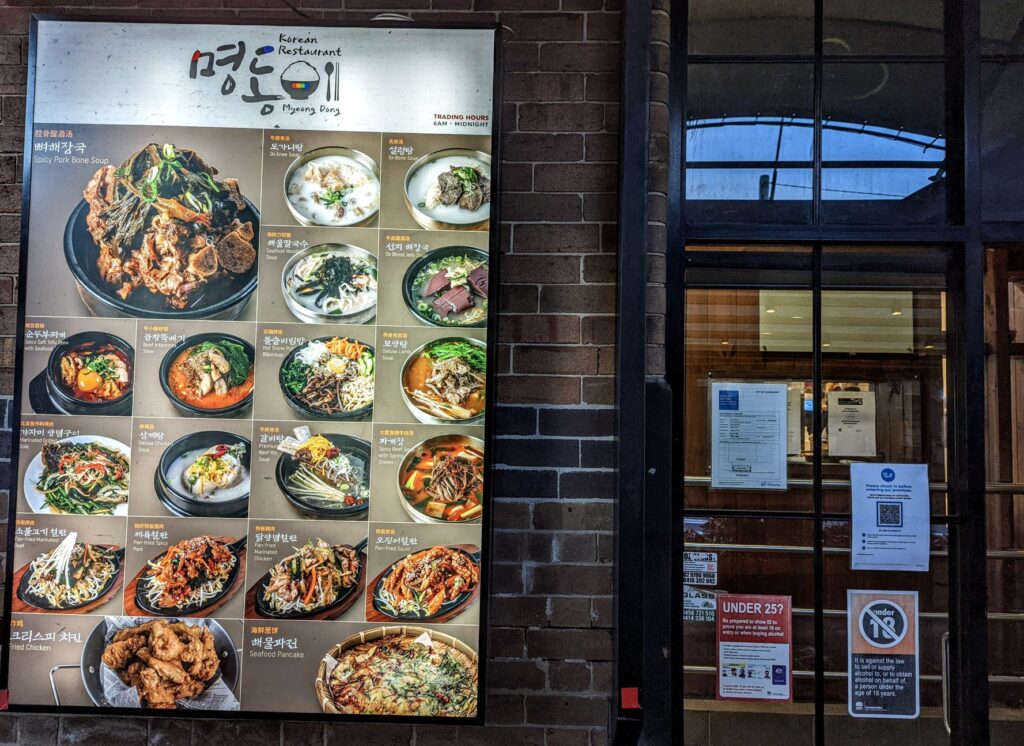 The entrance to the restaurant (carpark is conveniently nearby)
Free parking a stone's throw away
The question remains whether the carpark was strategically built only a minute's walk away. We think it might have been, because you and your crew may need to be rolled out after feasting at Myeongdong North Strathfield. The menu is open for order from brunch until dinner, and serves homestyle Korean dishes. 
When visiting, there will almost certainly be other people waiting in line – such is the restaurant's well-known reputation. You will be seated in an interior comforted with wooden finishes and bustling with hungry energy. The food was served to us without a long wait; we appreciated the efficiency of the staff despite how busy the restaurant was.
If you are a big eater, you will love that the banchan (Korean side dishes) comes in more than 10 plates. Filled with tasty appetisers, they are also replenishable. 
Click or tap images to see full size
Keen to have a digital partner to grow your business?