Visit Burwood Chinatown for the love of food
Neon-lit energy and upstairs food court
Over the past five years, Burwood Chinatown has become a vibrant precinct for eateries serving Asian street food. On the second level, an area perfect for casual catch-ups and family meals has been created. We love reading the catchy phrases on the hanging signs! The kids will love visiting here for something to do on the weekend.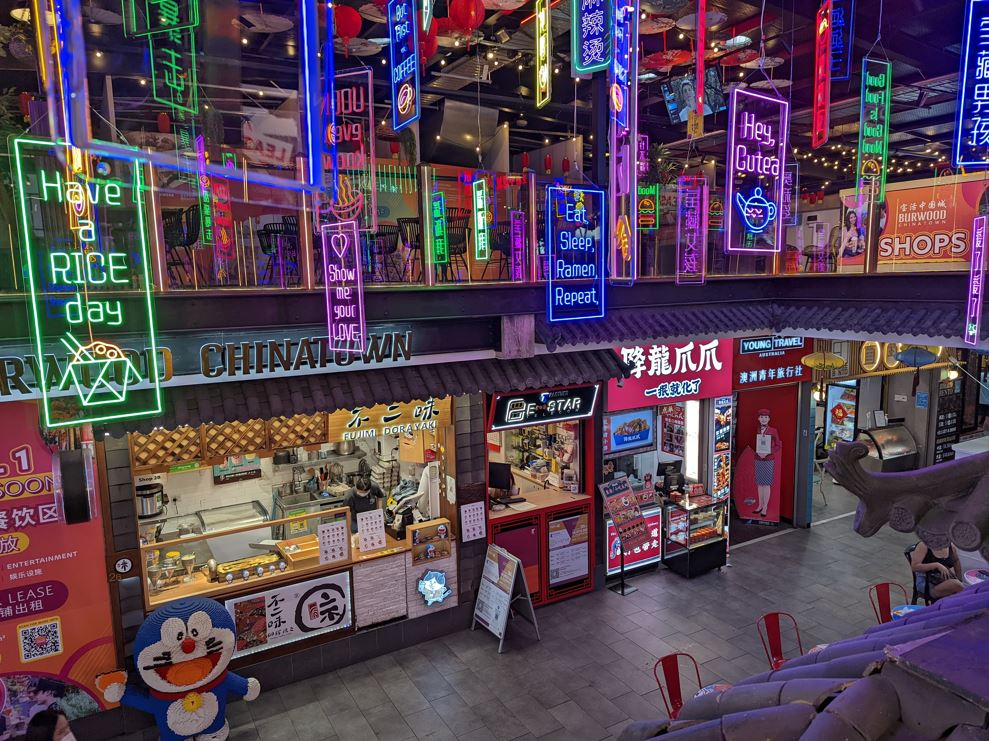 Hawker-style Chinese food
You'll want to keep a decent amount of space free in your stomach before you visit. The number of breakfast, lunch and dinner options are plentiful. Visit No 1 Malatang for flavourful soup, enjoy dessert at Fujimi Dorayaki, treat yourself to a meal at Hong Kong Cafe, or drink fresh tea at Coco. 
Noodles, Japanese pancakes, bubble tea, egg tarts, dim sum, need we add more to this list of meal options?
Keen to grow your business?