Diverse Asian food on Woolley St
The suburb of Dickson is home to Chinese, Korean, Malaysian, Indian, and Vietnamese cuisine. Flanked on both sides by lanterns posts, Woolley St is where you will find most of the restaurants.
With a light rail that is five stops away from the CBD, Dickson is a convenient suburb to have a relaxed lunch or dinner.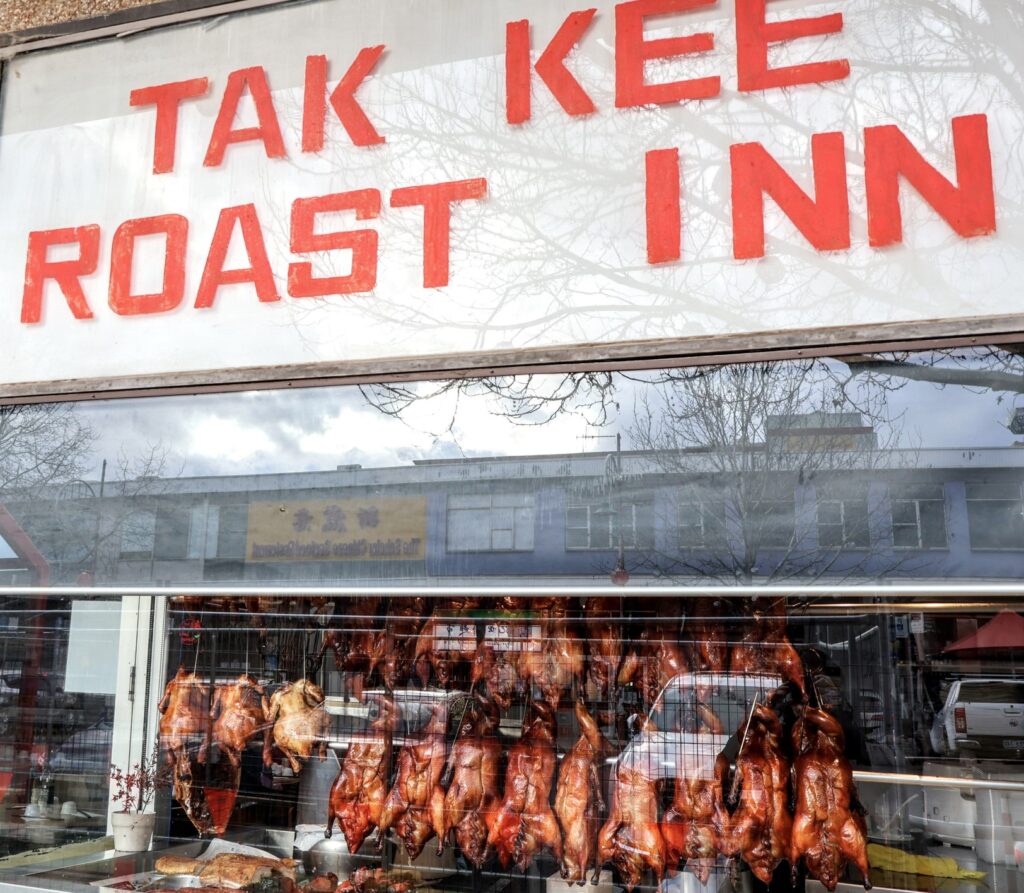 Tak Kee Roast Inn is the first Chinese BBQ restaurant in Canberra 
Often referred to as the Chinatown of Canberra
In the restaurants, you will find noodles, dumplings, roast duck rice plates, and sweet baked breads. Several Korean BBQ options including Hangari Kimchi, also welcome you to enjoy bulgogi (hot plate grilled meat) and soju 😉
For something sweet, there is a cute coffee shop called Hakko, as well as bubble tea shops nearby. We enjoyed Tak Kee Roast Inn, with its recognisable hanging rows of BBQ meat. This Hong Kong-style diner served its Beef Noodle Soup and Chinese broccoli with oyster sauce in great portions.   
Click or tap images to see full size
Keen to have a digital partner to grow your business?