An aesthetically pleasing small eatery
A stone's throw away from the waterside part of Kingston, you will find a small food precinct called Eyre Street Market. Tokyo Canteen announces itself via an unassuming white sign at the corner of the precinct.
Tokyo Canteen combines the concept of cafe and restaurant in a cozy space. You feel a calm ambience together with the attentively-designed interior and thoughtful crockery.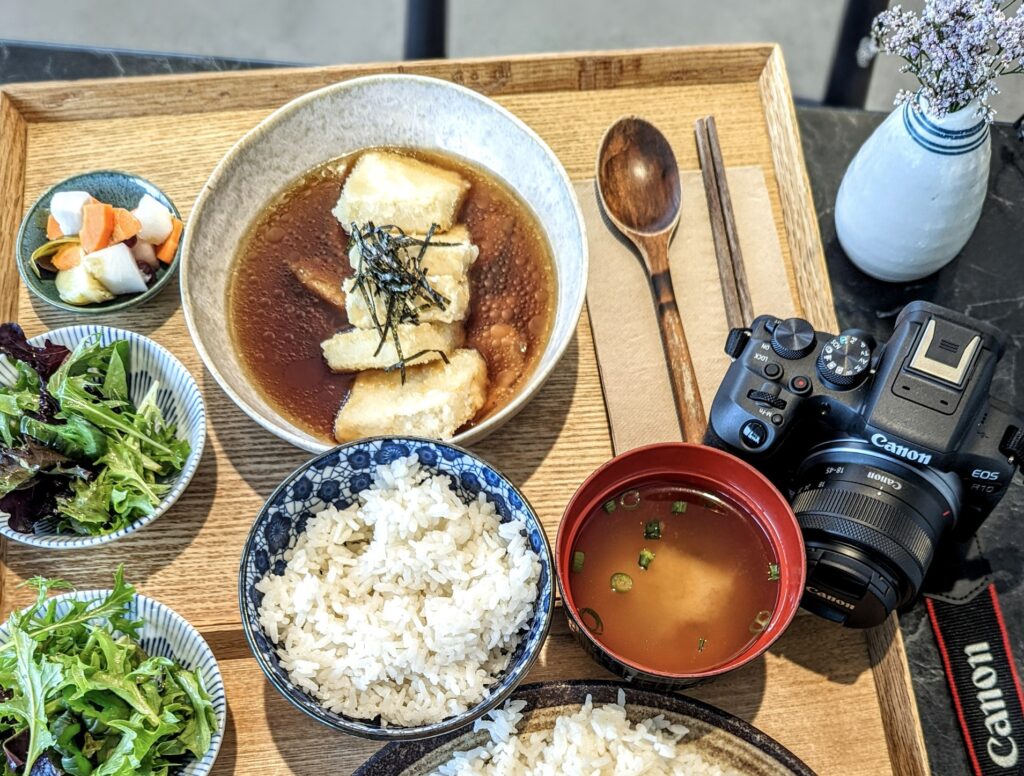 Teishoku Agedashi Tofu set
You will find separate menus for lunch and dinner. During the day, you can order dishes such as unagi (eel) rice, chicken curry, and salmon poke bowl, and soba salad.
We enjoy that the kitchen puts their own spin on classic Japanese menu items. The agedashi tofu is served in a kombu dashi broth, together with sweet potato. Okonomiyaki, a popular pancake street food in Japan, is made in a "breaky-style" that includes a fried egg.
Click or tap images to see full size
Keen to have a digital partner to grow your business?