Rhodes Central celebrates 1 year since its opening
It seems a blink of an eye ago when Rhodes Central opened its doors amidst the uncertainty of the pandemic. Weathering a year of fluctuating fortunes for the hospitality industry, it is wonderful to see the shopping centre as busy as ever.
Located directly next to the local train station, Rhodes Central is a trendy precinct filled with dining, shopping, health, and lifestyle opportunities. For brunch and coffee, Leaf Cafe and LAB Bakery are popular amongst families. X-Active is a modern gym equipped with premium facilities and cutting-edge fitness machines.
The open-plan design of Rhodes Central contributes to a comfortable experience. The interior is stylishly decorated, with generous greenery adding to a feeling of being in a lifestyle precinct.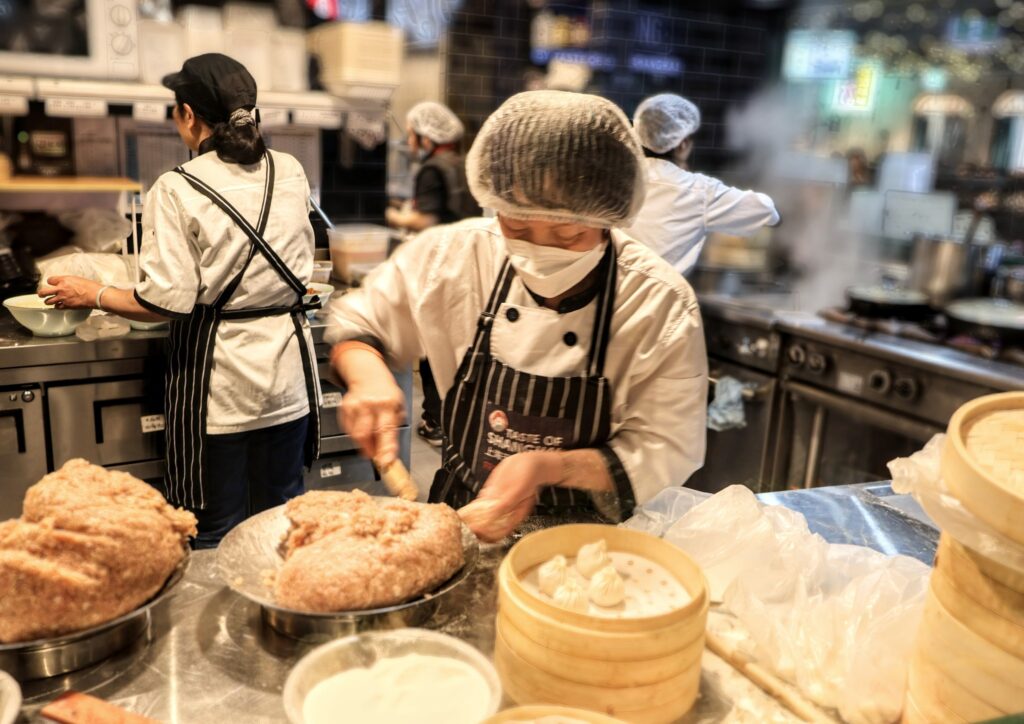 Lilong serves food from Shanghai, including soupy dumplings!
2 floors of restaurants serving Asian cuisine
The ground floor is where "Bamboo Lane" lives with its buzzing array of Asian restaurants. The food here is influenced by the street cuisine enjoyed by locals around South Korea, Hong Kong, Japan, China and Vietnam. 
If you are craving Taiwanese fried chicken, there is Two Peck. For ramen, Yasaka entices with its catchphrase "no ramen no life". With its hanging display of roast meats, BBQ Master serves quintessential Hong Kong food. 
Upstairs on the first floor you will find restaurants more suitable for events and group catch-ups. During colder nights, try the flavourful hot pot at Spicy Joint. If you're feeling like a treat, Komatsu uses fine ingredients to create an elegant Japanese dining experience. Taste of Shanghai also brings their delightful Lilong restaurant here, with a menu full of authentic Chinese food. 
Click or tap images to see full size
Keen to have a digital partner to grow your business?