Wagyu and Angus beef that just melts you into bliss
Ever BBQ is serious about its meat. With a direct connection to its Australian farm producer, the Hurstville Chinese restaurant is well-known for serving beef that is juicy and enticingly-marbled.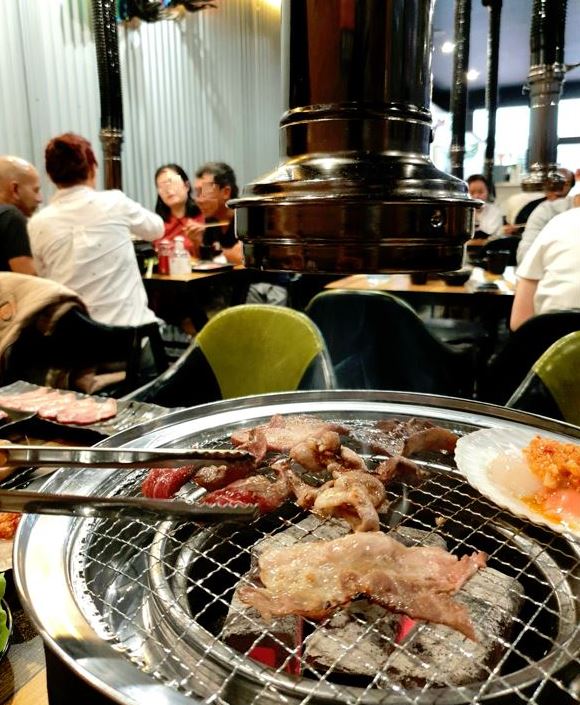 Enjoy the process of cooking your own selections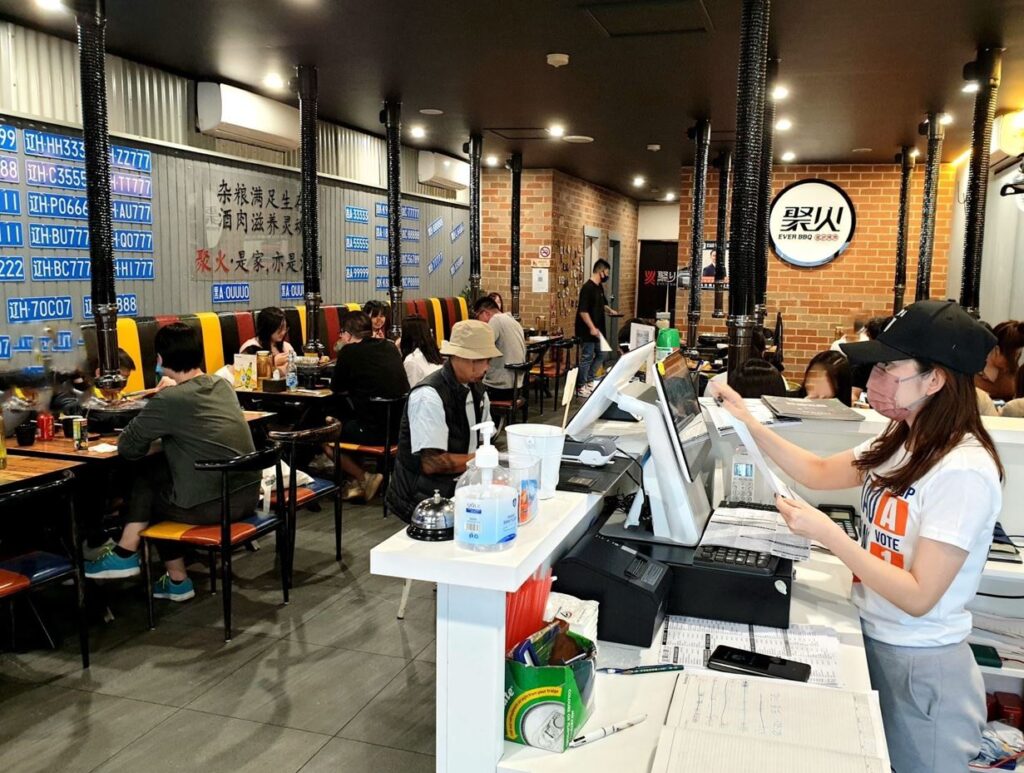 Located 2 minutes' walk from Hurstville train station
A small and down-to-earth gem located in southern Sydney
At the back of Ever BBQ, there is a team member who is constantly hard at work playing with fire. Charcoal blocks are lit up until they are glowing red (you wouldn't want to drop one on your foot) and then placed inside a round compartment. Laying a metal mesh on top, these burners are carried out to each table.
Good food does not need to be complicated. The kitchen prepares dishes from five categories: meats (beef, chicken, pork), seafood, vegetables, rice & noodles, and Chinese salad (this belongs in a separate category because it is prepared by the chef). The star dishes are the Wagyu Rib Finger, Wagyu Oyster Blade, and Angus Beef Chuck. With 150 days of grain-fed preparation, the Angus beef melts in your mouth.
Ever BBQ serves food inspired by Dongbei (north-east) Chinese cuisine. You can expect plenty of cumin spice, hearty flavours, and a secret house-made sauce that is a must-dip. Each plate is ordered a la carte from their menu. We know that with barbecued meat, a beer comes in handy; you'll find a few Chinese favourites including Tsingtao and Harbin. If you are looking to host a small private event in Hurstville, Ever BBQ also houses a comfortable room.
Click or tap images to see full size
Keen to have a digital partner to grow your business?