Coworking space in Chinatown
Stepping into Haymarket HQ, you feel a world away from cold commercial offices and siloed working arrangements. Greeted immediately with a warm smile by the host, you close the entrance door behind you and find your customary desk. Along the way, you might hear excited chatter from other startup founders about news in the cryptocurrency world, or the enticing hum of the coffee machine at work. You decide to grab a piece of fruit before sitting down to send out your first few Slack messages.
Haymarket HQ runs just like its name suggests; in an historic building on Chinatown's main street, it provides the headquarters for your venture. Their forward-thinking and supportive community consists of technology-focussed startups, big and small. For a price starting at $325 per month, you can secure benefits inclusive of a hot desk, free printing, 24/7 access, showers, and podcast-enabled meeting rooms. We're not here to give you the entire list of perks however, so we proceed to the main charm.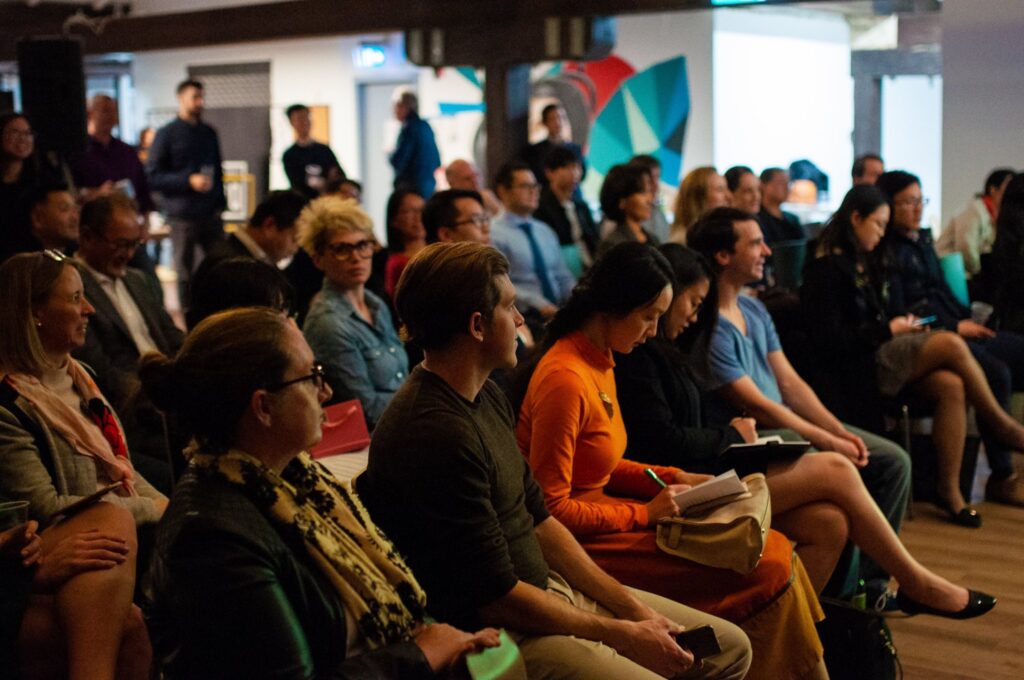 Access programs and business enrichment
Many entrepreneurs will attest to the idea that the value of one's net worth is similar to the value of one's network. In their go-to-market programs, Haymarket HQ connects community members to experienced investors and global partners. Mentorship is happily offered, and for many business models in need of finer strategic tuning, gratefully accepted.
Yet another pleasurable aspect of Haymarket HQ is the events it coordinates for the benefit of its members, and the curious members of public. A Friday afternoon could light up with a talk about Web 3.0, a visit from an experienced NFT co-founder, or a pitch night by members emboldened with one (or five) drinks. 
A home in Sydney's CBD for technology ideas looking to begin, grow and flourish.
Keen to grow your business?