We thank Carte for providing us our meal free of charge.
Fine art and exquisite dining in Glebe
Chef Bing Liu honed his craft in the Michelin-starred culinary scene of New York before opening his first restaurant in Sydney's inner-west suburb of Glebe. Fitting the creative demographic of Glebe, Carte exhibits priceless paintings from well-known Chinese artists.
Opening the door of the small 16-seat restaurant (with a second private dining floor), one is greeted with the charming notes of French music. The interior is refined yet rustic, evocative yet elegant. There is a story to tell behind every piece of furniture.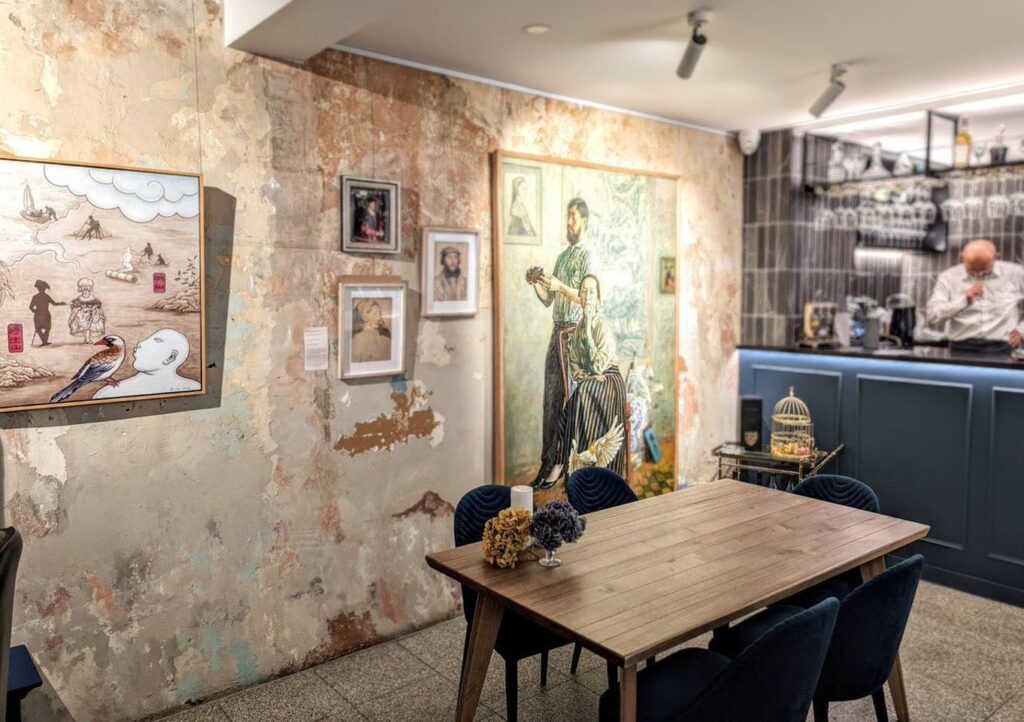 The art at Carte is thoughtfully curated, each painting sharing its own story
Elegance in every detail of the restaurant
During your meal, you will be served around 10-courses; including canapes and desserts. The kitchen makes each dish from scratch, with an emphasis on using seasonal produce.
Chef Bing Liu is meticulous, perfecting ingredient, technique and recipe until the resulting dish is flawless. The presentation is immaculate, with each dish looking like art.
The experience at Carte is bespoke. To enable this, reservations are taken in advance via their website. To view Carte's ambience and interior, see this TikTok video.
Click or tap images to see full size
Keen to have a digital partner to grow your business?