A relaxed ambience despite a busy location
Visit O'Uchi for lunch at midday and you will likely need to wait for a table. Their ramen, donburi, and curries are popular.
There is a sense of ease and relaxed creativity inside the Japanese restaurant and bar. Painted artworks surround an open dining lay-out and jazz music floats through the air.
During night time, O'Uchi feels like a haven away from the bustle of Clarence St. The dinner menu enlarges to serve classic a la carte dishes such as Green Tea Smoked Duck Breast and Grilled Miso Eggplant. Drinks like the Gai-Gin Tonic are made with finesse and organic fruits.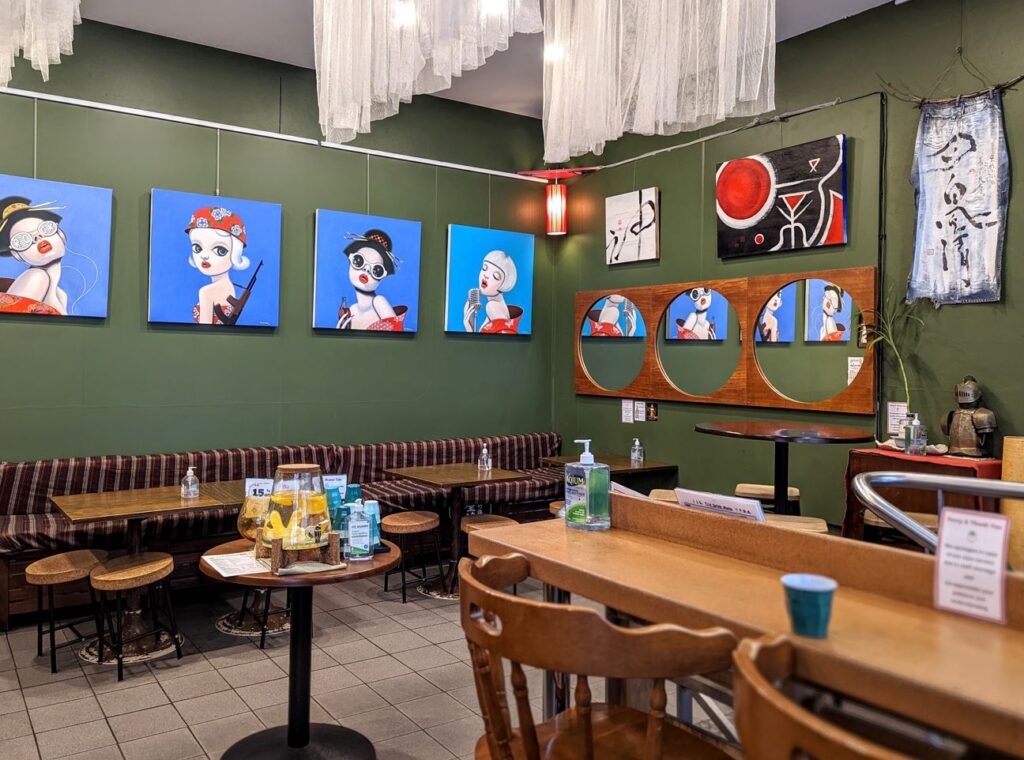 O'Uchi is a cozy restaurant and an art-filled space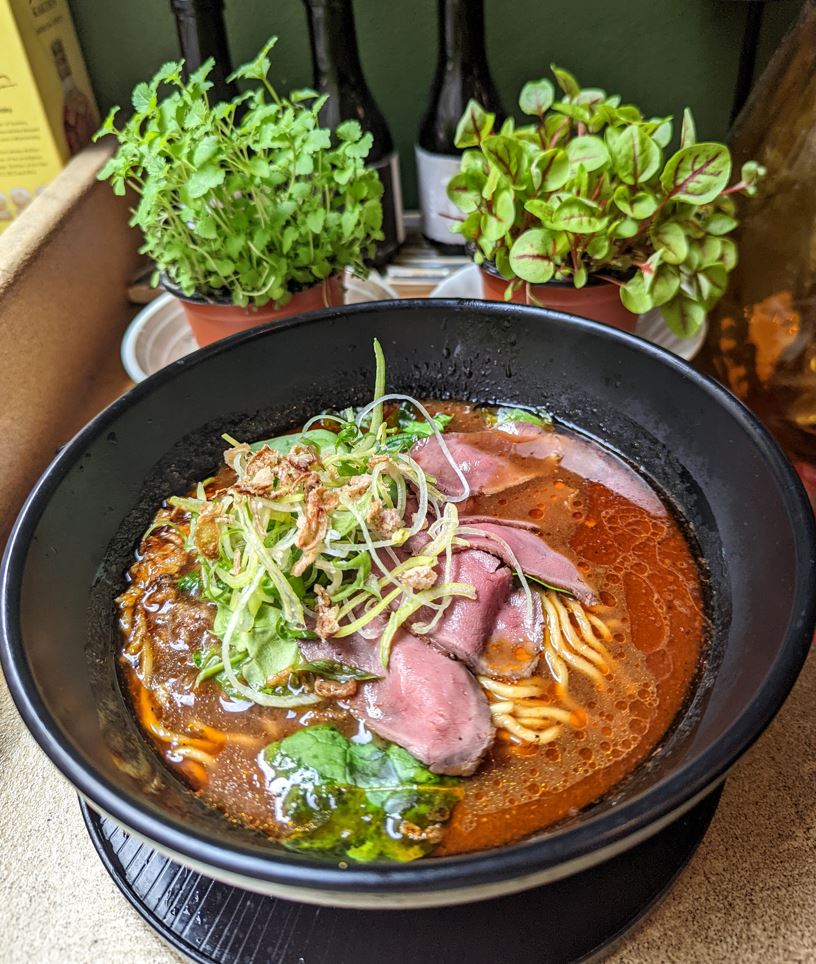 Beef Tataki Ramen, the soup is thin and flavourful 
Nutritious and made with organic produce
The menu is simple, clear, and vegan-friendly. O'Uchi operates by the motto "shinsen" (fresh), and meticulously uses a large selection of ingredients that have been certified organic.
Sip a spoonful of their Beef Tataki Ramen soup, and you'll savour the moment. Its preparation involved certified organic beef, various spices and natural ingredients (without additives). The rice in their donburi bowls are gluten-free.
O'Uchi is located at 80 Clarence St, Sydney NSW 2000. Google map link here. 
Click or tap images to see full size
Keen to have a digital partner to grow your business?