A traditional and reliable establishment open until 12am
With the range of nightlife options available in the Town Hall and Haymarket areas of Sydney, there will inevitably be people who feel a craving for supper. Dae Jang Kum has, for many years, provided a haven for office workers, party-goers, travellers, students, and Korean cuisine-lovers to enjoy a feast.
A selection of entree-like banchan dishes is served to you to kick-off your appetite. The range of Korean lunch and dinner dishes include fried chicken, stone pot broths, bibimbap and bulgogi (beef or pork on stone plate). The tireless team serves around 150 dishes, so we will let you peruse the rest here.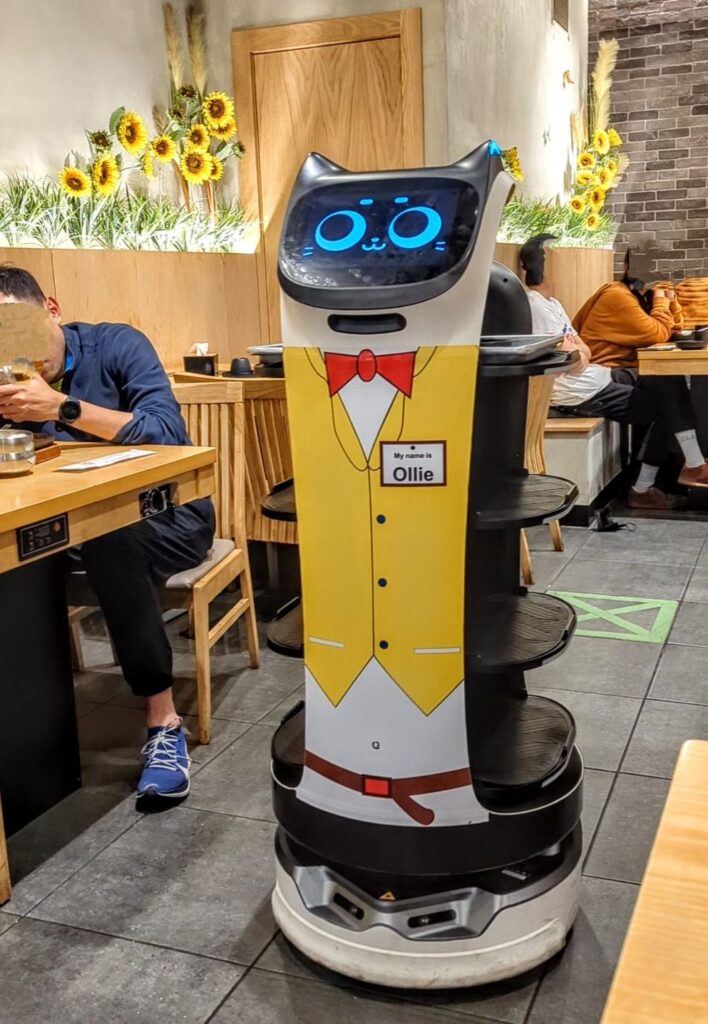 When Ollie brings you a dish, she makes music
and says friendly words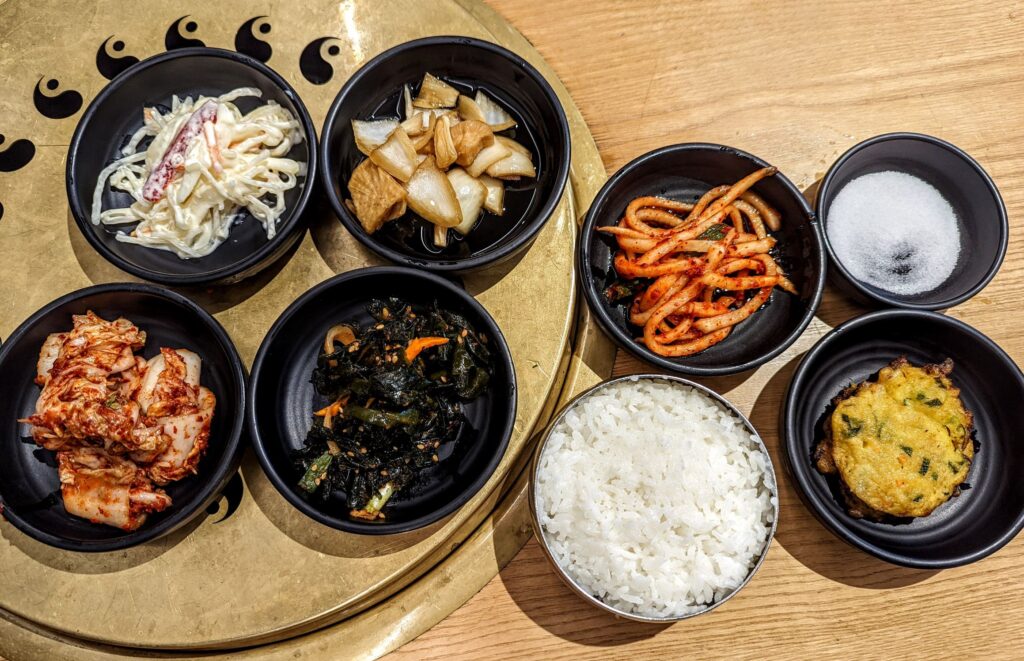 Dae Jang Kum has a variety of banchan
Thinking about Korean barbeque and soju?
There are few things more inviting than a grill laid with sizzling cuts of marinated beef and pork. Each table at Dae Jang Kum has a cooking system built-in for diners to flip and prepare meat to their taste preference. It's a fun exercise, especially when you are catching up with a group of friends. We recommend dividing up into at least four roles: drink-pourer, meat supervisor, plate-layer and designated driver 😉
If you're new to Korean food, we can recommend japchae (stir-fried potato noodles) and seafood pancake for starters. Proceed onto mains: stir-fried beef (or pork), a bubbling hotpot stew (any one usually contains vegetables and meat), and boneless soy-glazed fried chicken.
Don't forget to wave hello to Ollie, the cute robot waiter who will always greet and serve you with a smile 🙂
An inexpensive menu served in a busy street next to Sydney's Chinatown
Keen to have a digital partner to grow your business?